German Institute in Delhi? German Institute in Delhi from the best language institutes.
German Institute in Delhi
Welcome to our website, where you may find the top resources in Delhi for learning German. Our courses, classes, and private coaching choices are made to support you in achieving your language learning objectives, regardless of your level of experience with the language or if you're a novice. Given the importance of learning a new language in today's worldwide society, we are committed to giving our pupils the best possible education. In order to guarantee that you get the most out of your language learning experience, our knowledgeable and experienced instructors employ a variety of teaching strategies and resources. We provide thorough training that is adapted to your unique requirements and learning style, covering everything from grammar and vocabulary to reading, writing, speaking, and listening. Our programmes are intended to assist.
Best 5 German Institute in Delhi
1.
Max Mueller Bhavan/ Goethe Institute
Max Mueller Bhavan is amongst the reputed places to learn German in Delhi as they are famous to offer the most extensive and quality education in the foreign language. Also known by the name of Goethe Institut, it conducts one of the best and professional German language classes in Delhi. It specializes in standard German language course in Delhi (further sub-divided into the extensive and intensive course of 20 and 12 weeks, respectively) and specialized courses (conducted for corporates and small groups). For enrollment in the batches and other related inquiry, connect on the below mentioned contact details.
Phone: 011 2332 9604
Website: www.goethe.de
2. German Institute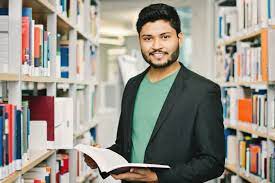 The German Institute is dedicated to providing students with excellent German language education and chances for cultural immersion. Our goal is to increase students' knowledge of and excitement for German culture while also assisting them in developing their spoken, written, and comprehension of the language. From beginning to experienced speakers, we provide a variety of courses and programmes to meet the needs of our students. Our qualified and skilled instructors use a communicative approach that emphasises speaking and interacting. Everyone interested in studying German, whether for personal or professional reasons, should start at the German Institute.
 

Why learn German from Germaninstitute.co.in :
There are many compelling reasons to choose the German Institute if you want to study German. Here are a few illustrations:
Our team of instructors is made up of highly qualified native German speakers with years of experience instructing German as a second language. They are enthusiastic about what they do and dedicated to helping children thrive.
Strategies for effective language instruction: We base our approach to teaching languages on the most current research and state-of-the-art methods in second language acquisition. Communication-based language learning is the most effective approach and puts a big emphasis on speaking and interacting.
Immersive cultural experiences: In addition to language instruction, we offer a range of cultural activities and events that give students a close-up view of a diversity of cultures.
Phone : +91 9650046696  Website: https://www.germaninstitute.co.in                    
3. The German Language School, Delhi
Located in a posh area of Delhi – Vasant Kunj, The German Language School is an ideal German language institute in Delhi. The USP of this institute includes highly trained teachers, special attention to each student, regular online tests, study material and facility to offer weekend German classes in Delhi. The school boasts of having 100 percent results and better placements to its alumni at various fields of art and culture, education, hospitality and aviation and other miscellaneous sectors across the world. It offers different levels of German course in Delhi, implying unique learning-teaching methods and does online registration too.
Phone: 098109 21353
Timings: 8 am to 6:30 pm
Website: www.thegermanlanguageschool.com
4. German Language Centre
Another top most institute to learn German in Delhi is German Language Centre.  It offers German language course in Delhi to all the people falling into the age bracket of 9 and above, which is on par with the other non-profit foreign language teaching schools. Students attending German language classes in Delhi here get s an additional advantage to see through the perspective and ideologies of their counterparts sitting in the foreign land. The qualified trainers, fully equipped classrooms, provision of study material, the best learning environment is what the institutes boast to offer. Students can take an online test to know their level of understanding the language and getting the enrollment accordingly.
Phone: 070653 75752
Timings: 10 am to 6 pm
Website:  www.glcpatna.com
5. German Language Circle
The last German language institute in Delhi that made it to our top list is German Language Circle. They are a team of professional trainers who are renowned to provide the extensive German classes in Delhi. From professional to students, from artists to housemakers, anyone can join here to learn German course in Delhi. The institute lays great emphasis on learning and practising of the language like a pro so that their students can excel in the examinations that require a certain scoring to either qualify for education, job or to even become a translator or a tourist guide. It also runs weekend batches for the professionals who cannot spare time during the weekdays. The duration of the course is 2 to 4 months depending on the level and the type of course, the students have enrolled for. The fee is mentioned below whereas for any other query one can call on the institute's phone number or can visit the institute personally.
Phone: 099682 02712
Timings: 9:30 am to 6:30 pm
Website: www.germanlanguagecircle.com
Well, that is the complete compilation of the top 5 Delhi based institutes offering German classes. We hope that you must have found our listicle of German language institutes in Delhi quite informative and elaborative to satiate your quest for the best schools to learn German in Delhi. The penning down of these institutes offering German language course in Delhi is done on the basis of in-depth research, popularity and their achievements.https://germaninstitute.co.in