German Institute in Noida? German Institute in Noida from the best language institutes.
Are you looking for German Institute in Noida? We will tell you about the Best German Institute in Noida.
Here are few places to German Institute in Noida.
1. German Institute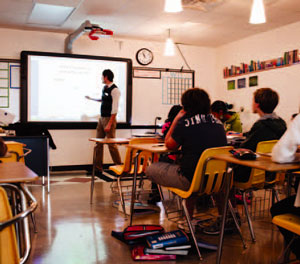 The German Institute is dedicated to providing students with excellent German language education and chances for cultural immersion. Our goal is to increase students' knowledge of and excitement for German culture while also assisting them in developing their spoken, written, and comprehension of the language. From beginning to experienced speakers, we provide a variety of courses and programmes to meet the needs of our students. Our qualified and skilled instructors use a communicative approach that emphasises speaking and interacting. Everyone interested in studying German, whether for personal or professional reasons, should start at the German Institute.
 Why learn German from Germaninstitute.co.in :
There are many compelling reasons to choose the German Institute if you want to study German. Here are a few illustrations:
Our team of instructors is made up of highly qualified native German speakers with years of experience instructing German as a second language. They are enthusiastic about what they do and dedicated to helping children thrive.
Strategies for effective language instruction: We base our approach to teaching languages on the most current research and state-of-the-art methods in second language acquisition. Communication-based language learning is the most effective approach and puts a big emphasis on speaking and interacting.
Immersive cultural experiences: In addition to language instruction, we offer a range of cultural activities and events that give students a close-up view of a diversity of cultures.
2. Institute of German Studies
Established in 1987, the Institute of German Studies is the oldest German language institute in Noida. This learning center is only for the German language.
The organization is spearheaded by Mr. Vinod K. Dayal and his wife. The couple (Mr. and Mrs. Dayal) have taught German for the past four decades.This Noida-based German language institute offers beginner and advanced level classes (divided into six categories of A1, A2, B1, B2, C1, and C2 as per the Goethe-Zertifikat Exam in India).The German institute also offers customized courses and German classes for school students.
3. Amity University, Noida
Amity University ,Noida, Uttar Pradesh, is part of the Amity Education Group. It is one of the largest private educational institutions in India.
The Amity School of Foreign Languages at Amity University in Noida offers a 3-year full-time BA (Hons.) in German.The program aims at preparing specialists in Foreign languages. The eligibility criteria are 12th, and the university allows students to claim seats on a first-come, first-served basis.
4. Krislingua Institute in Noida
Krislingua – The German Language Institute is another German center in Beta II, Noida. This learning center is only for the German language.The German courses are structured and developed according to the Goethe-Zertifikat – A1, A2, B1, B2, C1, and C2. 
For more information concerning German language courses in Noida, you can get in touch with Krislingua at krislingua.de@gmail.com and  82974 955474
5. Dronaa International Educon
In the heart of Noida, Dronaa International Educon is an ideal institute offering English and German language courses in Noida.Established in 2012, Dronaa International Educon is the pioneer name for the English coaching of Noida. The center offers access to a wide range of IELTS, TOEFL, PTE, SAT, and GRE preparation.Besides, they also provide study resources to prepare for the international standardized English language proficiency test. As a result, Dronna has distinguished itself among all institutes providing IELTS classes in Noida.This institute's USP includes highly trained trainers, customized courses, individual attention to each student, affordable fees, regular mock tests, online classes, and top-quality study material. Plus, they offer weekly and weekend classes in Noida.They also provide visa petitions, permanent residents, business visa permits, tourist visas, overseas studies, temporary resident visas, etc., for various Immigration destinations. It includes the USA, UK, Canada, Australia, and New Zealand, to name a few.