Are you looking to learn German in Gurgaon? Then you have right place.
  Top 5  places to learn German in Gurgaon
---
In the European Union, German is the language that is spoken the most, outnumbering other languages like Italian, French, Spanish, and even English. German is now the official language of four nations: Switzerland, Austria, Luxembourg, and Liechtenstein. Additionally, several regions of Northern Italy as well as the French provinces of Lorraine and Alsace speak it. Compared to other European languages, German is the language that most people prefer to speak as their first language. Since Germany has 83 million people, it is the most populous country in Europe.
List of Top 5 Institutes for German Classes in Gurgaon
You should read through this list if you want to enrol in a reputable German Language course in Gurgaon and want to learn how to speak German Language fluently. Although Gurgaon is home to hundreds of Institute offering German Language Classes, we advise choosing one that has a solid reputation and genuinely produces results.
ClearClap – The following are key details, including institute, trainers, fee structures, and teaching methods offered by the top German Institutes in Gurgaon:
1. FESGI- German Language School
FESGI is the No. 1 German Language Institute in Gurgaon. With FEGSI, you can learn the German language faster 'A1 to C2 Level' with Perfection and Guaranteed results from Certified German Trainers. With FESGI German Language Classes in Gurgaon, learning the German language is no longer a difficult task.
FESGI offer German language classes in both online and offline mode so that German language learners who are living in different states across India and globally can flexibly study the German language easily. We also offer German language batches on weekdays and weekends so that students can learn German as per their suitability and timings and their own comfort.
Contact Details:
| | Contact | Website |
| --- | --- | --- |
| | 8800159403 | www.fesgiabroad.com |
---
2. German Institute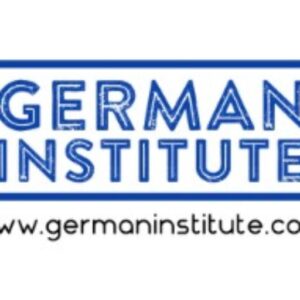 German Institute we provides Weekdays & Weekend batches in their institute on regular basis you can call for further details. Note : Fast track classes or super intensive, Customized German classes have different fee structure than our regular fee for German Language. Please call or visit the institute for further details If corporates are interested in German Language classes, They will send their trainer to your premises for training, They have different fee structure for that. Contact the institute for quotation and german language session plan.
Timings: Monday – Sunday: 10 AM to 7 PM. Click here to go to their website. : 
Contact Details:
| | Contact | Website |
| --- | --- | --- |
| | 9650046696 | www.germaninstitute.co.in |
---
3. The German Language School
The German Language School is one of the best German Language Institute in Gurgaon – Provides courses are aligned with the Common European Framework of Reference for Languages (CEFR) – an internationally recognized standard for foreign languages. In simpler terms, there are six standardized levels that describe the proficiency a learner develops at each step. Each level subsequently builds on all the way up to mastery in the language.
The German Language School have gone a step further and have split each level of our course into two modules to facilitate the ease of learning. For example, A1 is divided into A1.1 and A1.2. See below to know more about each level and our new batches.
Contact Details:
| | Contact | Website |
| --- | --- | --- |
| | 9810921535 | www.thegermanlanguageschool.com |
---
4. Berliner's Foreign Language Institute
Berliners is one of the trusted German Language Institute provides German classes designed by highly qualified teachers, using latest teaching methodology and techniques. Berliners immersive language learning techniques will allow you to use the language in the very first session and help you in understanding the cultural aspects of the language.
The online german language classes from Berliners allow learners, with no language background, budget restrictions, timing constrains, specific learning style to become proficient in German in very less time.
Contact Details:
| | Contact | Website |
| --- | --- | --- |
| | 9643090605 | www.berliners-institute.com |
---
5. LEARNEDGE
Learnedge is the leading German Language Institute in Gurgaon with Pan India operations. The of Learnedge was basically to develop a one stop solution for all career needs , Be it your personal development , communication skills , going global with foreign languages or getting the right kind of career guidance.
Learnedge provides an integrated German language courses schedule of learning through exploration, scrutiny, and self-reflection.
Contact Details: