Here are list of places to Learn German in Noida
Here are few places to learn German in Noida 
1. German Institute , Sec 163 Noida 
]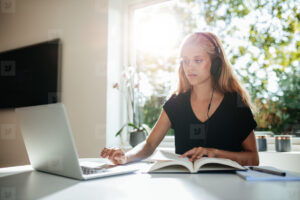 The German Institute is committed to giving students top-notch instruction in the German language and opportunities for cultural immersion. In addition to helping students improve their ability to speak, write, and comprehend German, our aim is to broaden their understanding of and enthusiasm for German culture. We provide a variety of courses and programmes to fulfil the needs of students at all levels, from beginning to advanced speakers, and our skilled and competent instructors adopt a communicative approach that stresses speaking and interaction. The German Institute is the ideal starting point for anybody interested in learning German, whether for personal or professional purposes..Click here to go to our website.  Phone : +91 9650046696
Why learn German from Germaninstitute.co.in :
If you want to learn German, there are lots of compelling reasons to go with the German Institute. Here are a few examples:
Highly certified native German speakers with years of experience teaching German as a foreign language make up our staff of instructors. They are committed to assisting kids in succeeding and are passionate about what they do.
Effective teaching strategies: We base our approach to teaching languages on the most recent findings and cutting-edge techniques in second language acquisition. The most efficient method for learning a language is through communication, which places a strong emphasis on speaking and interacting.
Immersive cultural encounters: In addition to language instruction, we provide a variety of cultural activities and events that let students get a personal look at German culture.
There is something here for everyone, regardless of your interests in music, food, art, or history.
Convenient location: Students may easily attend courses and take part in extracurricular activities at our institute because it is situated in a convenient and accessible neighbourhood.
Individualized help: We make an effort to give each student individualised attention and support since we recognise that everyone has different learning needs and learning styles. Our small class sizes guarantee that students get the one-on-one support they require to succeed.
Flexible scheduling: You can select the programme that best suits your schedule and learning objectives from among a variety of courses and programmes that we offer.
These are just a few of the many benefits of enrolling at the German Language Institute to begin learning German. We are convinced that you will quickly accomplish your language and cultural objectives thanks to our qualified instructors, efficient teaching strategies, and engaging cultural experiences.
L2L International German Classes in Noida
L2L is doing a great job in providing quality courses for the students who are trying to speak and learn new foreign languages. If you are interested in learning German, then check out below to know about the best courses offered in the institute. Taniya, Goethe Institute alumni is the German Language Trainer in L2l Internationa. Website  Phone: 09568095919
3. Krislingua The German Language Institute in Noida
Krislingua offers many courses for the students who want to learn German language efficiently. It's actually easy for the students if they take up a course in the institute. All you have to do is, scroll through the course information and choose one to start the learning process without any hindrance. Phone :08287545857
4. Amity School Of Foreign Languages for German
Language in Noida
Amity Shcool of foreign Language is considered to be one of the top institutes that are always ahead of the curve in training the students when it comes to foreign languages. Phone :
01223192262
5. Big Ben The Language School for the German Language in Noida
Big ben the language school has been a place for students who are actually preparing to start their German language training. The institute was started with an aim to help students who need coaching of foreign languages in the country. The institute offers the best training with certification making it more reliable among the students. The institute has been acquiring some of the best teachers who are experts in the German language. The institute not only offers classroom coaching but also imparts education online.