Study German in Delhi From the best institute to Study German in Delhi
Best 5 places to Study German in Delhi
1. Max Mueller Bhavan/ Goethe Institute
Max Mueller Bhavan is amongst the reputed places to learn German in Delhi as they are famous to offer the most extensive and quality education in the foreign language. Also known by the name of Goethe Institut, it conducts one of the best and professional German language classes in Delhi. It specializes in standard German language course in Delhi (further sub-divided into the extensive and intensive course of 20 and 12 weeks, respectively) and specialized courses (conducted for corporates and small groups). For enrollment in the batches and other related inquiry, connect on the below mentioned contact details.
Phone: 011 2332 9604
Website: www.goethe.de
2. German Institute
[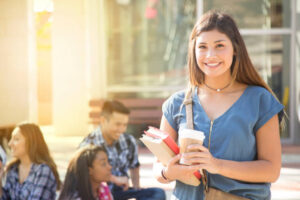 The German Institute is committed to giving students top-notch instruction in the German language and opportunities for cultural immersion. In addition to helping students improve their ability to speak, write, and comprehend German, our aim is to broaden their understanding of and enthusiasm for German culture. We provide a variety of courses and programmes to fulfil the needs of students at all levels, from beginning to advanced speakers, and our skilled and competent instructors adopt a communicative approach that stresses speaking and interaction. The German Institute is the ideal starting point for anybody interested in learning German, whether for personal or professional purposes.
Why learn German from Germaninstitute.co.in :
If you want to learn German, there are lots of compelling reasons to go with the German Institute. Here are a few examples: Highly certified native German speakers with years of experience teaching German as a foreign language make up our staff of instructors. They are committed to assisting kids in succeeding and are passionate about what they do. Effective teaching strategies: We base our approach to teaching languages on the most recent findings and cutting-edge techniques in second language acquisition. The most efficient method for learning a language is through communication, which places a strong emphasis on speaking and interacting. Immersive cultural encounters: In addition to language instruction, we provide a variety of cultural activities and events that let students get a personal look at German culture.There is something here for everyone, regardless of your interests in music, food, art, or history. Convenient location: Students may easily attend courses and take part in extracurricular activities at our institute because it is situated in a convenient and accessible neighbourhood. Individualized help: We make an effort to give each student individualised attention and support since we recognise that everyone has different learning needs and learning styles. Our small class sizes guarantee that students get the one-on-one support they require to succeed. Flexible scheduling: You can select the programme that best suits your schedule and learning objectives from among a variety of courses and programmes that we offer.These are just a few of the many benefits of enrolling at the German Language Institute to begin learning German. We are convinced that you will quickly accomplish your language and cultural objectives thanks to our qualified instructors, efficient teaching strategies, and engaging cultural experiences.
Phone : 9650046696  
Website: www.germaninstitute.co.in
3. The German Language School, Delhi
Located in a posh area of Delhi – Vasant Kunj, The German Language School is an ideal German language institute in Delhi. The USP of this institute includes highly trained teachers, special attention to each student, regular online tests, study material and facility to offer weekend German classes in Delhi. The school boasts of having 100 percent results and better placements to its alumni at various fields of art and culture, education, hospitality and aviation and other miscellaneous sectors across the world. It offers different levels of German course in Delhi, implying unique learning-teaching methods and does online registration too.
Phone: 098109 21353
Website: www.thegermanlanguageschool.com
4. German Language Centre
Another top most institute to learn German in Delhi is German Language Centre.  It offers German language course in Delhi to all the people falling into the age bracket of 9 and above, which is on par with the other non-profit foreign language teaching schools. Students attending German language classes in Delhi here get s an additional advantage to see through the perspective and ideologies of their counterparts sitting in the foreign land. The qualified trainers, fully equipped classrooms, provision of study material, the best learning environment is what the institutes boast to offer. Students can take an online test to know their level of understanding the language and getting the enrollment accordingly.
Phone: 070653 75752
Website:  www.glcpatna.com
5. German Language Circle
The last German language institute in Delhi that made it to our top list is German Language Circle. They are a team of professional trainers who are renowned to provide the extensive German classes in Delhi. From professional to students, from artists to housemakers, anyone can join here to learn German course in Delhi. The institute lays great emphasis on learning and practising of the language like a pro so that their students can excel in the examinations that require a certain scoring to either qualify for education, job or to even become a translator or a tourist guide. It also runs weekend batches for the professionals who cannot spare time during the weekdays. The duration of the course is 2 to 4 months depending on the level and the type of course, the students have enrolled for. The fee is mentioned below whereas for any other query one can call on the institute's phone number or can visit the institute personally.
Phone: 099682 02712
Website: www.germanlanguagecircle.com
Well, that is the complete compilation of the top 5 Delhi based institutes offering German classes. We hope that you must have found our listicle of German language institutes in Delhi quite informative and elaborative to satiate your quest for the best schools to learn German in Delhi. The penning down of these institutes offering German language course in Delhi is done on the basis of in-depth research, popularity and their achievements.https://germaninstitute.co.i